Database is installed on a secure server at your premises

Quick access to all the information.
Admin Access to:

Create Classes

Create Holiday Schedule

Set Fees

Manage Students in Classes

Print Reports with Multi-printer Support

Support for A3, A4 and 80mm Printer

Teachers .

Mark register,

Record behaviour

Record assessment and achievement.

Automated SMS is sent to parents if a child is either late or absent
With one system and one interface for all, you will make a huge difference to your teaching standards by saving many man hours normally spent on administration.

You will become better at tracking child progress.
Student Database
Childs Profile

Childs Photo

Childs Documents

Parent / Guardian Details

Emergency Contact

Medical Info

Attendance

Performance

Exam Results
Parent / Guardian Database
Parental Contact Details

Show relationship to children

Show Associated contacts

Show Invoice History

Show SMS History
Flexible Options to Define Class Schedule
Create Register on Daily Basis

Allow allocating alternative teacher from selection

Mark register and set child status to Present, Late or Absent

SMS sent to parents on Childs Late or absent status.

During class session, record comments for :

Behaviour

Incidents

Sanitation

Uniform

and More…
Class Management
Assign Child to class

Put Child on Waiting list/ Registered

Move Child between classes

Allocate fees
Fees Management
Print Fee Reminder

Send Reminder by SMS

Collect Fees

Collect Registration Fee

Collect Full Payment or Part Payment

Collect Late Payment Fee

Send Receipt by SMS, Email or Print

Print A4 or 80mm Receipt


Chase Late payers

Set payment notes
Categorise Person Groups
Management Committee

Masjid Members

Teachers

Weekday Teachers

Weekend Teachers

Supply Teachers

Examiners

Etc.
Diary to record tasks and pop-up reminders
Periodic reminder

Daily, 7-Days, 14-Da

ys, 28-Da

ys, Monthly etc

Instant Pop-Up Message between staff
SMS / Email
Send to Individual, to Group or Selected personnel according to their status within the establishment.

Receive SMS Messages Into Database
End of Year – Assessment Report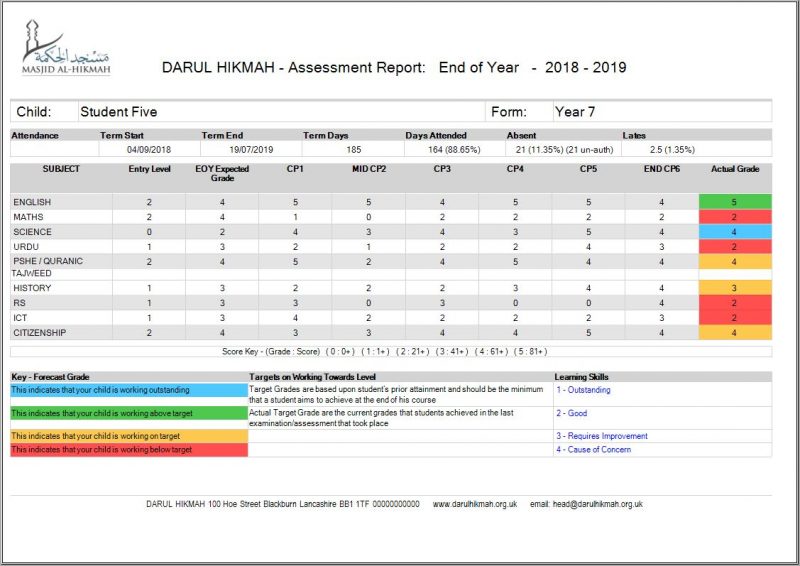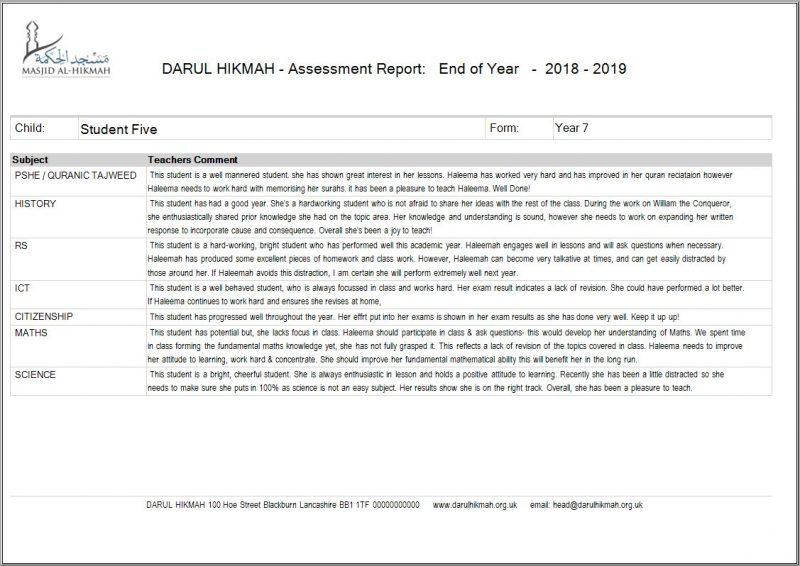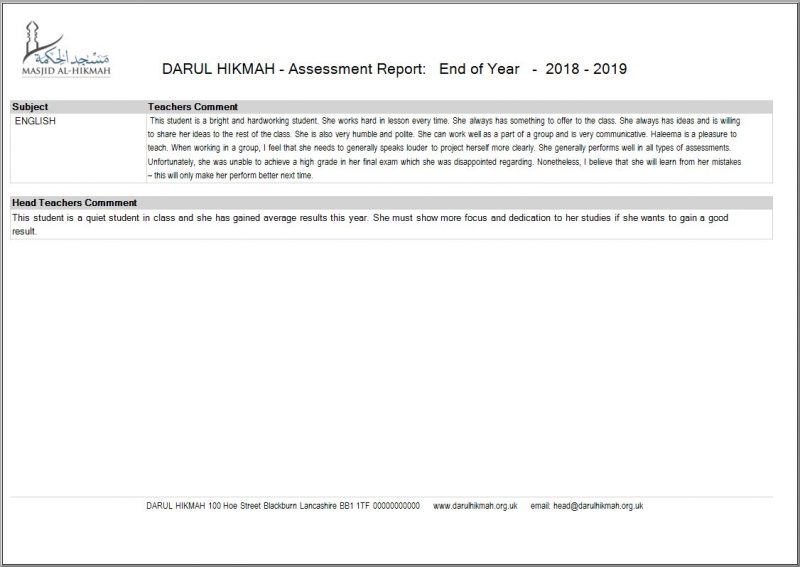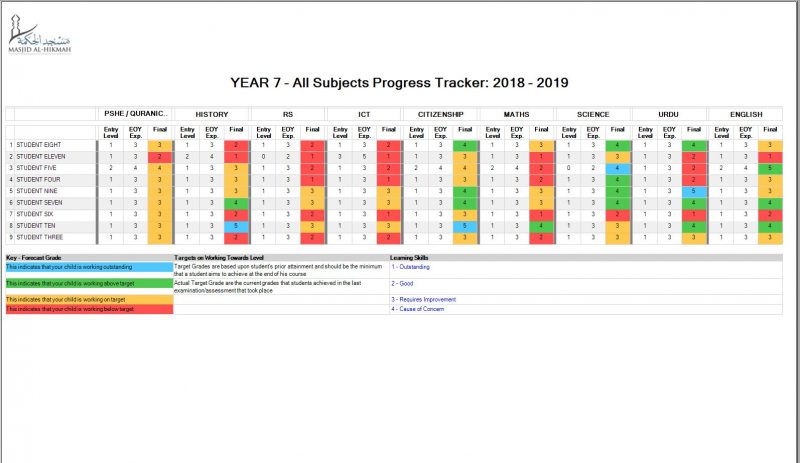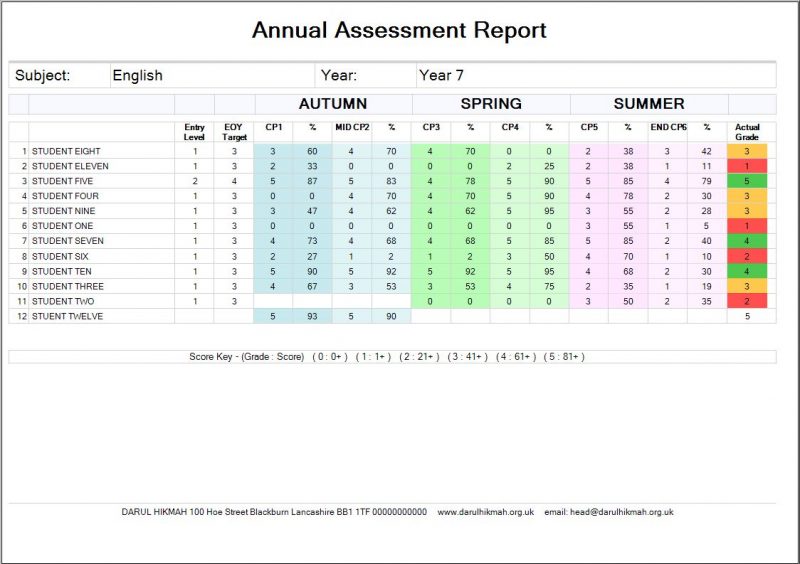 Student Attendance Record with Class Average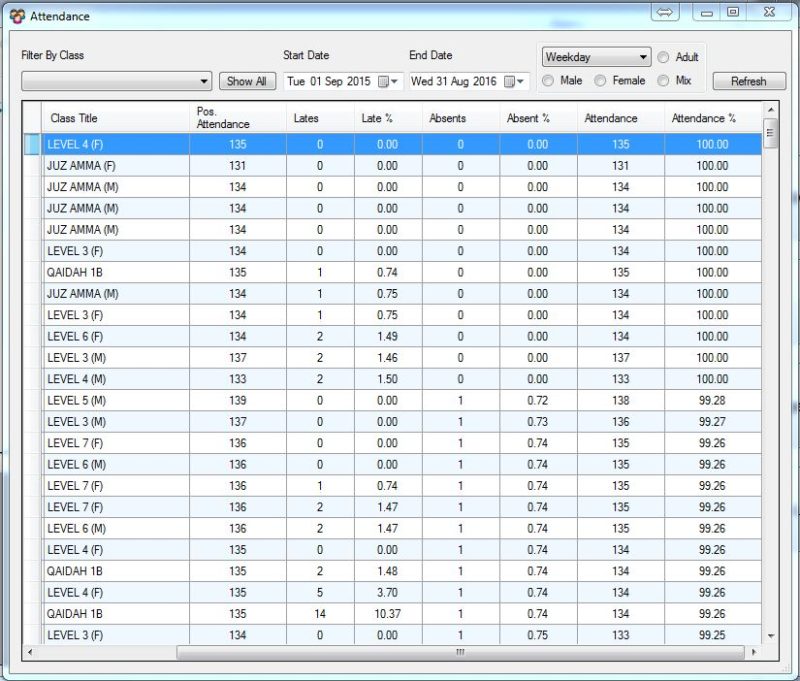 Comprehensive Fee Management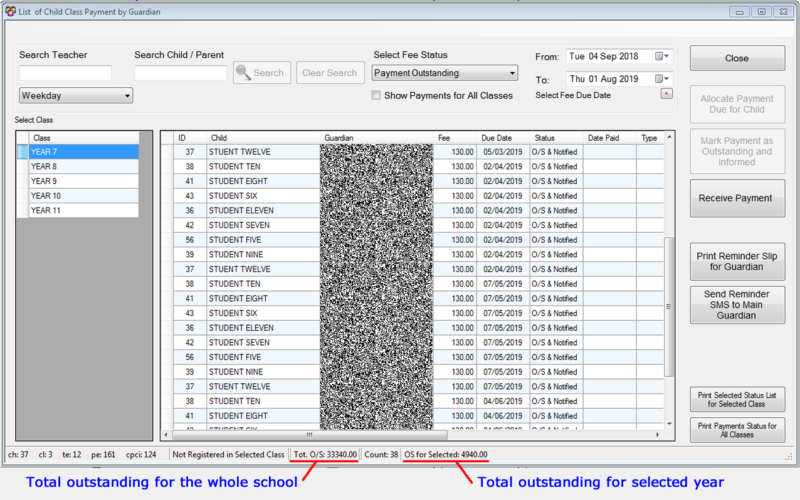 To receive further information or to arrange a demonstration of our Madrasah or School management information system and school accounting software, Please contact us by completing this form.
You may call us on +44 7878 60 10 13