Real Computers WooCommerce Easy Product Upload utility
utilises the wordpress built-in product CSV importer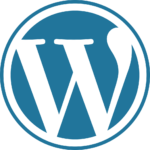 to import, export or update hundreds or thousands of products in your WooCommerce store with a single CSV file easily generated with this unique windows desktop application.
First-time store owners can get started more quickly by creating all the products within the application. Unlimited number of images per product can be added and exported to a single CSV file that can be imported into WooCommerce and this app will create the tags string, the categories string and the image links automatically.
the next step is to upload the images using an FTP program and import the CSV.
The CSV Import utility requires each image to be pre-uploaded or available online to import to your store.
Real Computers 'WooCommerce Easy Product Upload Pro' can upload all the images prior to CSV export.
Why Should I use WooCommerce Easy Product Upload
Search the internet and you will find many solutions to help you create a CSV file suitable for uploading to woocommerce using the in-built CSV import export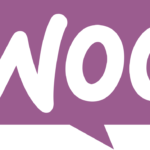 utility. But the instructions will tell you how to manage the CSV template and format it to accurately to ensure that the categories and tags are correctly defined. The most distressing part of this task will be to manage the images paths, especially if you have multiple images per product.
With WooCommerce Easy Product Upload all these mundane tasks are taken care of. You can concentrate on doing what you are good at! You manage your products and let the WooCommerce Easy Product Upload do the rest!
You will wonder how you ever managed without it!
Features
Create Unlimited Products
Manage Categories
Display Product in Multiple Categories
Automated Tags Creation
Automatic SKU Creation
Add Multiple Images Per Product
Automatic Image String Creation
Add Special Offer Price
Add Cross-Sell Products
Add Up-Sell Products
Unlimited Support
Easy Upload Lite
Yes
Yes
Yes
Yes
Yes
Yes
Yes
No
No
No
YES
Easy Upload Lite Plus
Yes
Yes
Yes
Yes
Yes
Yes
Yes
Yes
Yes
Yes
YES